Podcast: Play in new window | Download (Duration: 1:48:46 — 74.7MB) | Embed
Subscribe: Apple Podcasts | RSS | More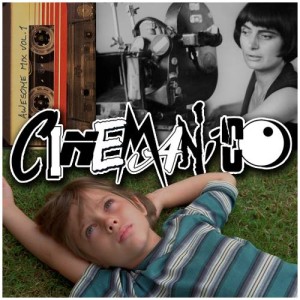 ¡Ya llegó el nuevo Cinemánico!
En esta edición exploramos parte de la extensa filmografía de la "abuela de la nueva ola francesa", la polifacética y aun productiva Agnès Varda. Nos detenemos en la colección que edito The Criterion Collection que se llama "4 by Agnès Varda" que incluyen las películas La Pointe Courte (1956), Cléo de 5 à 7 (1962), Le Bonheur (1965), Sans toit ni loi [Vagabond] (1985).
(NOTA: Todas están disponibles para ver en linea a través de Hulu+ y si pulsan los enlaces provistos van directo a las mismas. De nada.)
También hablamos y reseñamos lo que vimos en agosto en la salas de cines de Puerto Rico. Del mundo comercial pasamos factura sobre el sorpresivo éxito del verano: Guardians of the Galaxy. Y hablando de sorpresas: el ambiciosos proyecto de Richard Linklater, Boyhood llegó a Puerto Rico y les contamos que pensamos.
Sin embargo, siempre nos llama la atención cuando algunas películas no llegan a nuestras salas. Le dedicamos tiempo a contarles de Snowpiercer de Bong Joon-ho y The Double de Richard Ayoade.
Y en el 3pa3: a propósito del inmenso fervor que ha causado el "soundtrack" de Guardians of the Galaxy, les decimos cuales son otras películas que tienen música que merecen sus propios casetes cósmicos…
Aquí el orden de las cosas:
0:00 – 02:37 – Intro
2:37 – 40:32 – Lo que vimos y no vimos en la pantalla grande (Guardians of the Galaxy / Boyhood / Snowpiercer / The Double)
40:32 – 1:35:25 – Cine de Autor: Agnes Varda (Parte 1)
1:35:25 – 1:47:48 – 3 pa' 3: Casetes cósmicos
1:47:48 – 1:48:44 – Outro
Cinemánico utiliza para sus secciones elementos de:
Vienna Ditto los cortes "Ugly" y "Stop" bajo una licencia CC Attribution 2.0 Generic
Tambien de Marrach los cortes "Durk" y "Flaming"
CC Attribution-NonCommercial-ShareAlike 4.0 International